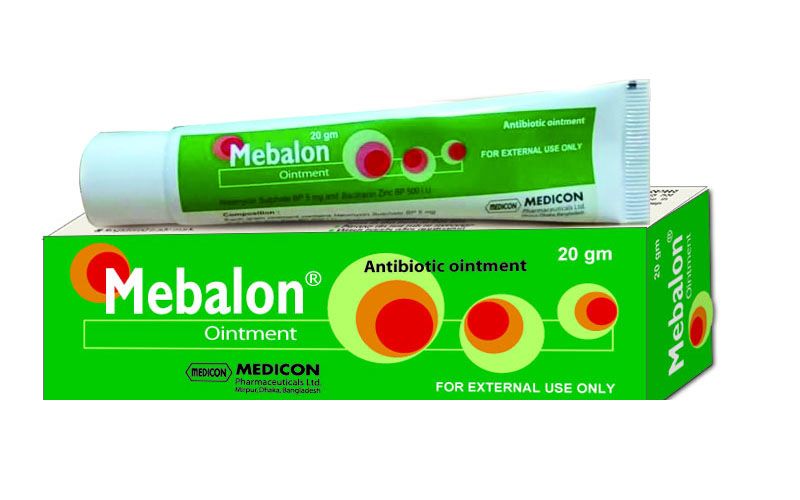 We are pleased to inform you that MEDICON Pharmaceuticals Ltd. is going to launch another exciting new product Mebalon (Neomycin Sulphate+ bacitracin Zinc) Ointment to enrich our ointment portfolio. It will be available in 1st January 2021.
Mebalon Ointment is a combination of Neomycin Sulphate and Bacitracin zinc for topical use in mixed infection of the skin and mucous membrane due to susceptible organism. Mebalon Ointment has broad spectrum of activity. It is active against many Gram positive organisms (property of Bacitracin) such as staphylococci, including some penicillin resistant staphylococci, streptococci, anaerobic cocci, corynebacteria and clostridia. Mebalon Ointment is also active against many aerobic Gram-negative bacteria (property of neomycin).
Mebalon Ointment is indicated in the treatment of topical bacterial infections. Mebalon Ointment is particularly effective in atopic, contact stasis and infections, eczematoid dermatitis, neurodermatitis, eczema, anogenital pruritus.