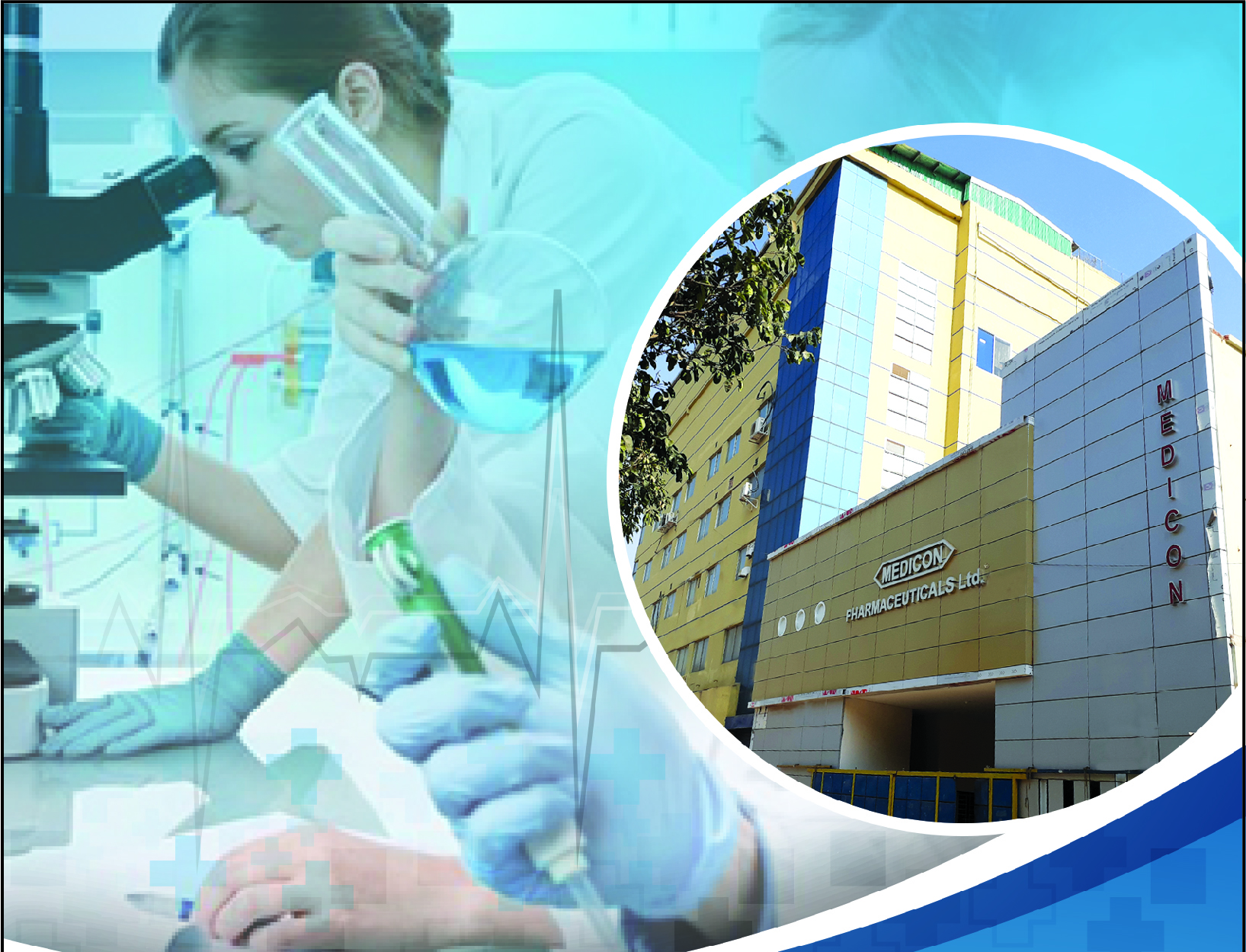 MEDICON Pharmaceuticals Ltd-MPL, an ISO 9001:2015 certified pharmaceutical company started its journey since 1984. Right from its inception it has been engaged in the field of production of high quality and high-tech drugs and medicines. The company achieved enviable reputation and respect since then and the total number of manufactured products now stands at about 150. The company operates through its GMP compliant Plant and Head office in Dhaka, Bangladesh for manufacturing and marketing of different products. The facilities are equipped with ideal machineries and equipments, essential for producing best quality drugs and medicines suitable for catering to the local and international market demand.
Professionally trained and experienced management personnel duly assisted by a skilled work force of approximately 500 persons are behind the management of MEDICON Pharmaceuticals Ltd.
The quality and technological requirements are not compromised. MPL operates on the concept that scientific development and technical skill add margin to our contribution. It is, therefore, possible to carry out a high profile job at a very competitive price.
Encompassing the local market MPL has stepped into International Market and presently exporting its products to Myanmar, Sri Lanka, Vietnam, Armenia and Bhutan with a good reputation.
Besides, a number of products are under the process of registration in several countries of the world like Jordan, Georgia, Yemen, Cambodia and Philippines.
The company has its membership with the following authority:
Ø  Directorate General of Drug Administration - DGDA
Ø  Federation of Bangladesh Chamber of Commerce & Industry –FBCCI
Ø  Dhaka Chamber of Commerce & Industry –DCCI
Ø  Bangladesh Association of Pharmaceutical Industry –BAPI   
    Ragulatory Affairs Society of Bangladesh - ARAB
    Directorate of Livestock Services - DLD
    Animal Health Company association of Bangladesh - AHCAB


MEDICON with its noble objective of "A healthy life for tomorrow" will continue its efforts for serving the mankind by providing safe, efficacious and high quality medicines at an affordable price in the days ahead. 
Mission & Vision
Our mission is to produce best quality medicine to satisfy our customers & consumers through our dedication & sincerity